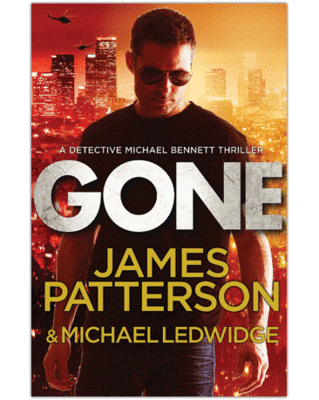 Gone
Non-returnable
About the Book: Gone
The sixth novel in James Pattersons no. 1 bestselling series featuring Detective Michael Bennett
Forced into hiding from a mass murderer seeking vengeance, Detective Michael Bennett must decide whether to stay and protect his family, or hunt down the man who is hunting them.
When Bennett arrested Manuel Perrine, he thought he had brought an end to the drug cartel bosss reign of terror and would get justice for the murder of his best friend. But then, during the trial, Perrine escaped.
In a bloody shoot-out, Bennett killed Perrines wife. Now he wants nothing more than to make Bennett suffer, to make him pay.
The whole family are moved to a safe-house in California. But as Perrines attacks on US soil become more vicious and more daring, its clear there is a war coming.
No one, anywhere, is safe.
Book Rating on Goodreads
4.06/5
Details
| | |
| --- | --- |
| Book: | Gone |
| Author: | James Patterson |
| ISBN-13: | 9781780890104 |
| Product Code | 9781780890104 |
| Binding: | Paper Back |
| Publishing Date: | 2013-09-12 |
| Publisher: | Century/ Random House India |
| Number of Pages: | 368 |
| Language: | English |