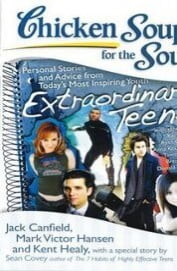 Chicken Soup For The Soul Extraordinary Teens
Non-returnable
Reach your full potential! These 101 personal stories from celebrity teens show you how to be your best.

Read stories about Extraordinary Teens and find out how to:
use all your talents and strengths find a mentor believe in yourself keep a positive outlook overcome challenges have fun while pursuing your passion!
Book Rating on Goodreads
4.02/5